Getting married in the summer? Summertime wedding favors are the easiest to find because we have summer all year round and there are a variety of summer favors to choose from. This is a great idea if you love bright colors and popping wedding decoration. Just remember to make sure that your wedding favors will reflect your personality or you as a couple.
Before choosing your wedding decors, decide on the theme and the color motif of your wedding. If your wedding is more elegant than casual, bright colors may not be entirely suitable. I'd suggest that you go for a muted palette and still keep the summer cheer! If you are throwing a tropical, beach-side or garden wedding, then colors are a must.
 Today, I've found 10 summer wedding favor ideas for you to rock your bridal occasion.
1. Flower-Wrapped Favors
If you love the whole floral look or are going for the vibrant natural greens and flowers, then this type of favor is for you. If buying fresh flowers is out of the budget, wrap favors in brightly colored tissue paper and top them off with a paper flower — a low-cost alternative to the real thing. Also, floral favors can light up your table as added decor!
Photo via Wedding Bee
2. Fruit Basket or Bag Favors
Seasonal fruits are wonderful and delicious favors. They are perfect for an outdoor summer wedding. Send guests home with a basket (or bag lined with parchment paper) filled with strawberries or other small fruit. Tie a stamped thank you note on them and display favors in wooden crates.
3. Fan Wedding Favors
Ornate wooden fans can keep your guests cool during a summer ceremony.
4. Rock Candy Favors
Rock candies in small galvanized pails are a sweet and delightful favor for an outdoor summer wedding.
5. Sweet Jam Jars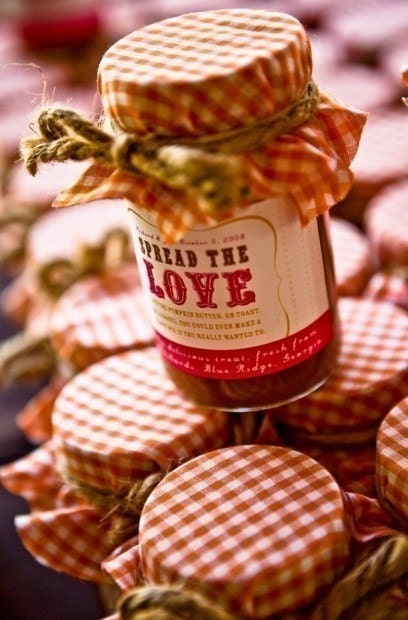 6. Summer Tote Bags
7. Botanical Soap Favors
8. Potted Herbs
There are more than a dozen herbs (or flower bulbs) to choose from to give to your guests. Pack them in cute little biodegradable boxes for gifting.
9. Seed Packet Favors
Customizable seed favors perfect for a romantic garden, shabby chic, or rustic wedding.
10. Edible Sweet Favors
Give out muslin pouches filled with sun shaped or ice cream shaped sugar cookies tied with ribbon.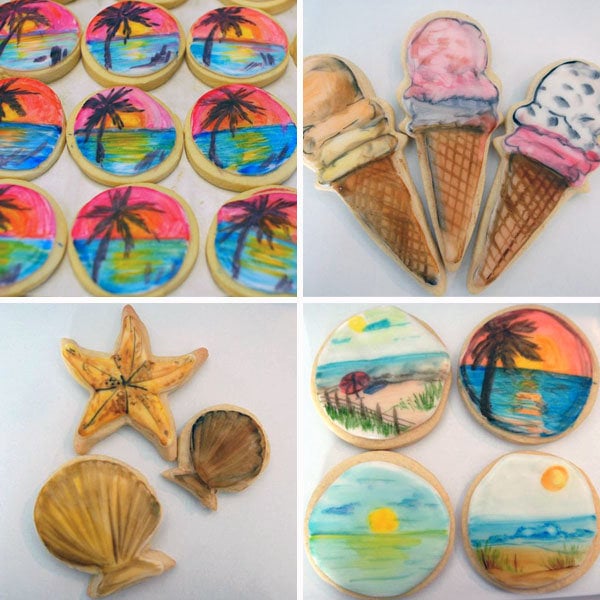 So there you go ladies – I hope these examples have given you some ideas for your very own wedding favors!